Radiant Heated Snowmelt Systems to Automatically Melt Snow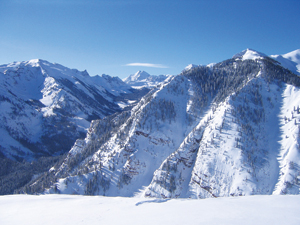 Bishop Plumbing, Heating & Air Conditioning is a trusted source for heated driveways and snow melting options that are energy-efficient, and competitively priced. Due to the harsh winter conditions that Aspen and Vail typically experience each winter, electric heated driveways automatically melt snow and ice under extreme winter conditions and is a great way to keep your home and business safe from accidents. A heated driveway with a radiant snow melting system provides reliable snow removal during the winter months in Aspen, Vail, Glenwood Springs and the surrounding areas. Our radiant heat solutions include heated driveways, heated sidewalks and all other interior and exterior radiant heating needs. We'll help you select the snow and ice melt system that will best meet the specific needs of your property, while keeping within your budget.

We offer systems that heat your entire driveway, all walks and patio areas free from ice and snow, or we can install a minimal system that clears just your driveway. There are a number of radiant snow melting solutions that will meet your specific needs. Whether you want to heat your driveway, walkways, patio and other areas to keep them free from snow and ice, or simply want a minimal radiant heating system that only applies radiant heat to areas that you are going to access the most, such as your driveway during heavy winter storms. An example of a typical system we install in the Aspen and Vail area: heating an 8-foot strip on a driveway, ramp or loading platform, a 3-foot center portion of a sidewalk, porches and patios, entryways, and so on. Rather than installing a snowmelt system under the entire driveway surface, we can apply radiant heat only to minimal areas. For example, install a pair of 2-foot-wide tire tracks for your heated driveway. We can also install small, custom sized radiant heated snowmelt systems in disability ramps, stairways, small patios, walkways, dog kennels, and more in your Aspen and Vail home or commercial building. The applications are virtually unlimited.
| The perfect snowmelt system for your Colorado mountain home or business
Snowmelt systems have thermostats and snow sensors to assure energy-efficient snowmelt operation. The radiant heated snow melting system utilizes minimal energy, yet achieves optimal results for melting ice and snow. The driveway heating system is activated by the snow sensor only when specific weather conditions have been met. The efficient driveway heating system then shuts down when it is no longer needed. Snowmelt systems can be activated for a specific time and then shutoff after the time expires. A manual mode is particularly useful for times when you need to melt snowdrifts or ice as a result of wind blowing snow on drives and walk or if shade has allowed ice to accumulate. Under normal circumstances, the snowmelt system is off until it is manually activated or triggered by the snow sensor which detects precipitation and freezing temperatures.